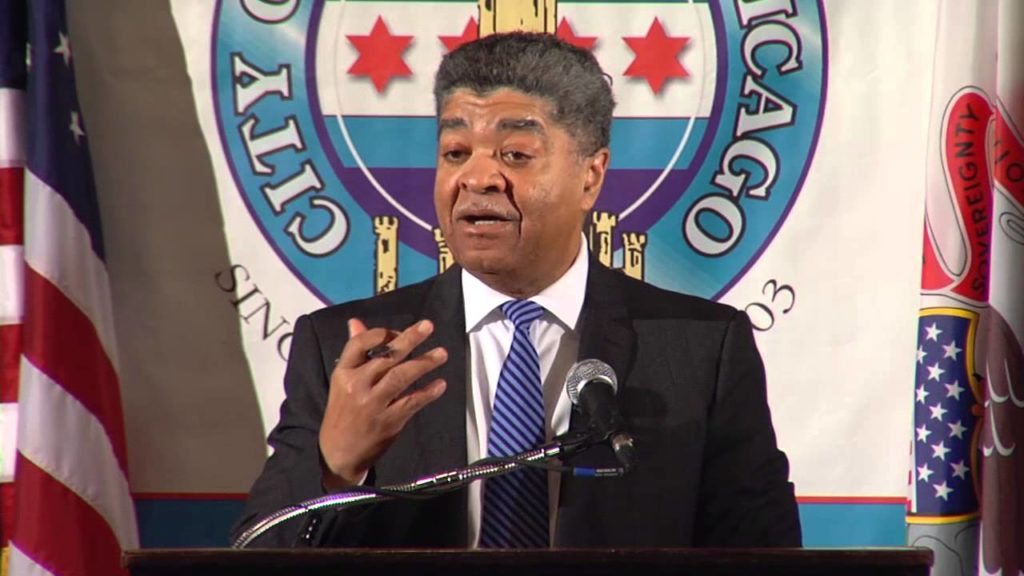 On September 18th, 2017, Cook County Chief Judge Tim Evans implemented a new order that requires judges to set bail amounts within the confines of what defendants can afford to pay. Because of our work and the work of our allies in the criminal justice reform movement, the affordable bail order is a huge victory in the on going fight for criminal justice reform. Currently, thousands of people that sit in the Cook County Jail at 26th and California, even though they have not yet been convicted of a crime, are there simply because they are too poor to afford bail. The vast majority are people of color. This system is racist, classist, unjust and is not keeping our communities safe.
The Coalition to End Money Bond has been trying to schedule a follow-up meeting with Chief Evans to discuss the implementation of the affordable bail order and how we can continue to hold Judges accountable and work together to reform our criminal justice system.
Seven months ago, Cheif Evans committed to quarterly meetings with The People's Lobby, who are members of the Coalition to End Money Bond. Over the past 4 months, he and his office have ignored countless calls, voicemails, and in-person visits to his office requesting another meeting with members of the community and leaders of the Coalition. We have proposed over 10 times and dates to meet with us, none of which worked for the Chief Judge's office. Despite all these efforts on our end, Evans office refuses to suggest meeting times that do work or even return our phone calls. Why won't Evans meet with us?
Well, we will be occupying his office on October 25 until we get that meeting! Will you join us in holding him accountable to meeting with the Coalition to End Money Bond and demanding that he keep his commitment and meet with us about bail reform in Cook County? To RSVP, please contact ebony@soulinchicago.org.
Wednesday, October 25, 2017
10am – 4pm
The Daley Center, 50 W. Washington Street, Suite 2600
Chicago, IL, 60602